Post Traumatic Stress Disorder
What is PTSD?
Distressing events such as an accident, threats, abuse or physical violence can leave deep scars. This could result in a post traumatic stress disorder. U-center offers a short and intensive treatment to overcome PTSD. But what is PTSD exactly?

Communication center
Speak with a professional
How can we help you?
Please feel free to contact us. We are happy to help you!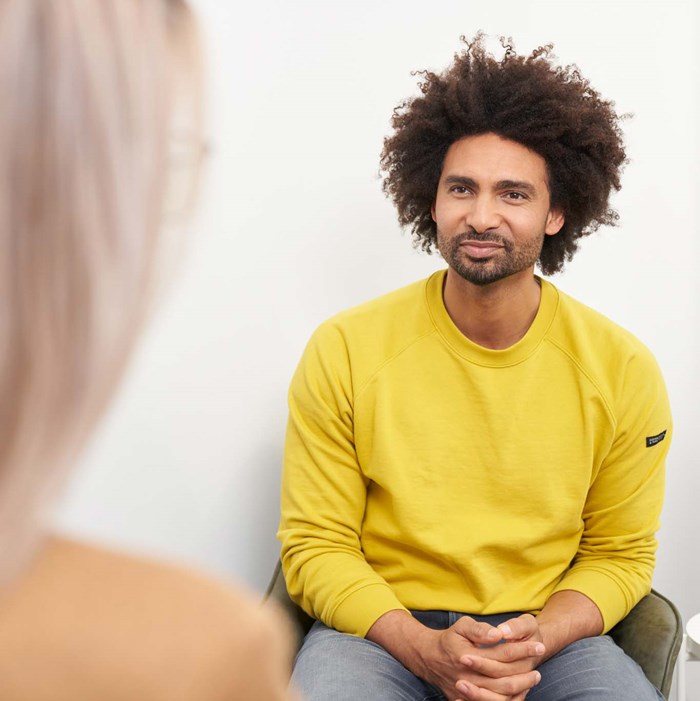 The meaning of PTSD
PTSD definition
Most people recover after a month or two when they experience an extreme or dangerous situation and can continue with their lives. However, some people still suffer for months afterwards. They may keep re-experiencing the event, be irritable, excessively vigilant, suffer from insomnia, or tend to avoid anything that reminds them of the trauma. Emotionally extreme events like neglect, bullying or rejection can also lead to trauma. They can form the basis of a negative self-image and personality problems. In all the above cases, someone may be suffering from post-traumatic stress disorder, which is the definition of PTSD.
PTSD symptoms
Do you want to know more about our approach? Contact us
More about PTSD & treatment
PTSD causes
PTSD can occur when you are directly or indirectly exposure to exposed to a life-threatening situation, death, sexual assault, or serious injury in one (or more) of the following ways:
Falling victim to a traumatic event yourself.
Being a witness to someone else's trauma.
Learning (a) traumatic event(s) happened to a close family member or friend. (In case of an actual or threatened death the event(s) must be of a violent nature or involve an accident).
Repeated or extreme exposure to horrific details of traumatic events. (For example: first responders collecting mortal remains or police officers repeatedly confronted with child abuse.)
Common symptoms
There are a number of common PTSD symptoms which are almost always present, regardless of the event experienced. These are the most common:
Symptoms
Painful recurring memories
Sleeping problems or unpleasant dreams
Re-living the event, flashbacks
Avoidance of stimuli associated with the trauma
Mood changes
Negative thoughts
Feelings of alienation
Irritability, outbursts of anger
Startled and exaggerated reactions
Hyperarousal
Concentration problems
Painful recurring memories
Sleeping problems or unpleasant dreams
Re-living the event, flashbacks
Avoidance of stimuli associated with the trauma
Mood changes
Negative thoughts
Feelings of alienation
Irritability, outbursts of anger
Startled and exaggerated reactions
Hyperarousal
Concentration problems
Symptoms categories
If direct or indirect exposure to a traumatic event leads to PTSD, you or loved ones around you will notice certain symptoms related to the trauma. When diagnosing PTSD one or more symptoms from these categories must persist for longer than one month and cause significant distress in your social life, work, and other areas of life. These symptoms also can't be related to potential physiological causes like a substance or medical. The symptoms of PTSD are grouped into four categories:
Intrusive symptoms such as flashbacks or nightmares
Avoidance of anything associated with the traumatic event(s)
Negative changes in mood and thoughts
Changes in arousal, vigilance, and reactivity
Different Types
The impact of PTSD can vary depending on the situation that some has experienced. More complex experiences result in a more traumatic disorder. These types of PTSD are PTSD with dissociation and complex PTSD.
Dissociation is a typical component of PTSD which includes interruptions in awareness, memory, and identity of oneself at certain moments. This can happen when the person has flashbacks to the traumatic event, which results in losing touch with the environment.
The difference between PTSD and complex PTSD is that complex PTSD results from a series of traumatic events that occurred repeatedly for a longer period of time. This form of PTSD comes with some additional symptoms like:
trouble controlling your feelings

feeling extremely furious or skeptical towards the world

feeling as though you are forever harmed or useless

feeling like no one understands what you have experienced

staying away from new connections or relationships

regularly encountering side effects like identity loss or loss of awareness

physical side effects like migraines, pressure on the chest and stomach hurts

frequent self-destructive thoughts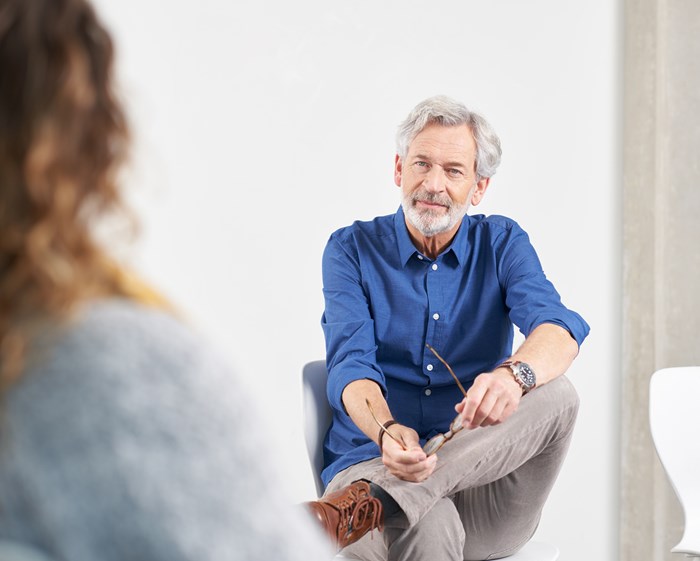 PTSD treatment
At U-center, we treat PTSD with a variety of therapies. Of these, Eye Movement Desensitization and Reprocessing (EMDR) is the most important. Underlying issues that can also have an influence on the trauma are also taken into account. During the intake phase, you will have several consultations with a psychologist, psychiatrist or psychotherapist. These consultations then inform and help to determine which therapies are most suitable for you. You will generally have several sessions every week. At U-center we offer several different therapies for treating PTSD.
PTSD treatment
Our treatment center
PTSD is the result of a specific event or series of events that leave a deep mark. Thisoften comes together with other problems, ranging from drug or alcohol addiction, to depression and problems with anxiety or anger. PTSD is also often the ultimate cause of personality problems. This all demands a tailor-made, integrated approach. At U-centre we take into account all factors affecting your life and the trauma you carry with you, such as relationships, family situation, work and physical health. Together with your treatment team you investigate where your trauma comes from, and then work with various different methods to process it.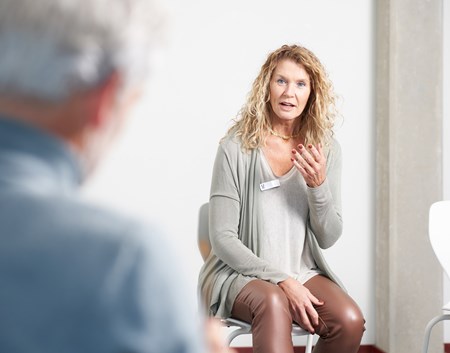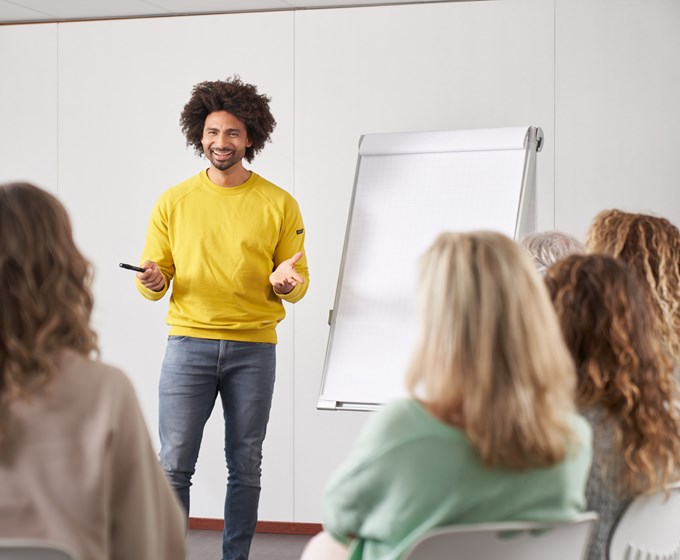 U-center programme
In an intensive programme of 7 weeks, we do everything to help you, so you can progress in a short period of time. In return, we also expect a serious commitment from your side. During the first seven weeks, you will follow inpatient treatment in the healing environment of our clinic near Maastricht. Using a personal treatment plan, you set out what you want to achieve and how you are going to do this, together with your treatment team. Our clinic's hospitality and its numerous facilities ensure that you have all the space needed to work through your trauma. Over the second seven-week period, you will put the new insights and knowledge you have gained into practice under the guidance of your outpatient health professionals.
Read more about our treatments.
Are you dealing with PTSD?
At U-center we treat any type of PTSD diagnosis. After admission at our clinic, you are offered an intensive treatment that fits your situation. Get in touch for more information or register now.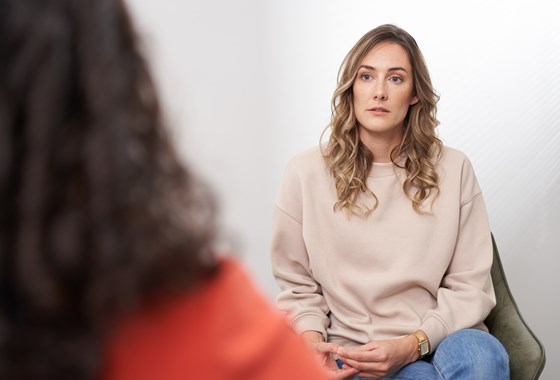 FAQ
Frequently asked questions about PTSD and our treatment
Before you start an application, you naturally want to know more about U-center's approach, our treatment method for PTSD and other practical information. Has your question not yet been answered? Please contact our communication center.
At U-center we treat many psychological disorders. In particular, we specialize in the treatment of co-occurring disorders (comorbidity). However, our programme is not always suited to everyone's needs. Read more about our criteria for treatment on our terms & conditions page.
As a friend or family member of someone with PTSD, there are various things you can do to help. Remember to also look for support yourself, because learning to cope with a loved one suffering from trauma demands a lot from you. If you know someone who suffers from PTSD, feel free to contact us for help.
At U-center you can quickly go for a treatment. Within 1 day we can process your registration and take the first telephone intake. Your spot is usually available within 4 weeks.
In most cases this is the case. However, the exact coverage varies depending on which country you are living in and the terms of your health insurance. For more information please consult our cost and insurance page.
Our international treatment centre is equipped with all the necessary facilities and also provides some extras. For more information please consult our clinic facilities page.