Who do we treat?
We treat people with mental health disorders, addiction or both
You may have already tried various therapies, but in spite of this you still have not been able to overcome your mental health problems - depression, anxiety disorder, trauma or addiction. U-center exists to help people like you.
Mental disorders
There are many different mental disorders, whose seriousness and consequences vary in extent. They also express themselves in different ways. Below is an overview of the most commonly occurring psychological disorders that we treat at U-center.

Short waiting times Start you treatment quickly
U-center is an expert in comorbidity We treat everything at once
Short & intensive treatment Make a U-turn in your life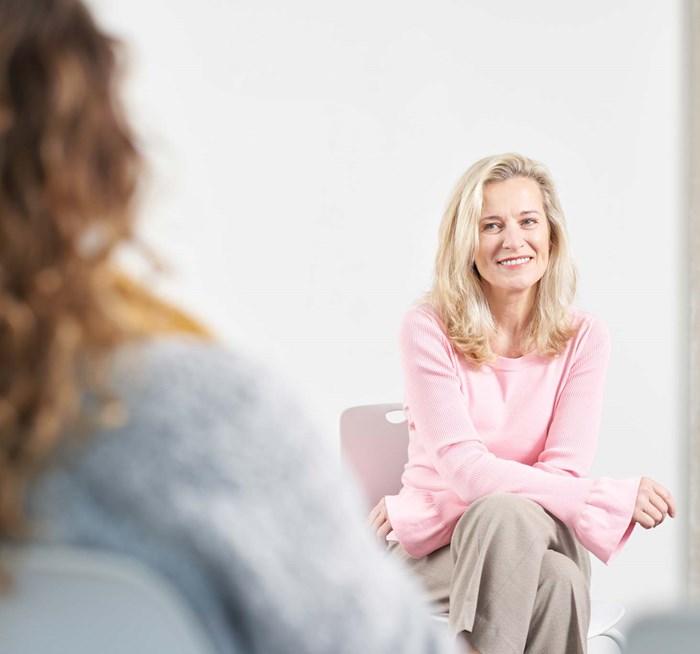 Time for a new perspective
At our clinic for complex, co-occurring mental disorders, we don't just work on the problem, we also work on the underlying cause. U-center offers integrated, parallel treatment for all conditions. You will also gain knowledge and learn skills and tools that you can apply to any mental health condition to ensure lasting change to your patterns of behaviour and lifestyle. 
Personalized treatment
At U-center we treat the person, not only the condition. Psychological disorders do not just suddenly arise and they do not come alone. Rather, several problems tend to come together, and are usually interconnected. Also, people do not experience mental illness like depression or addiction in the same way. At U-center we look at who you are and which programme of treatment will suit you best, while taking into account your family, relationships and work.
Information for partners, friends and family
The importance of loved ones
Living with a depressed or addicted partner or family member is certainly not easy. As someone close to them, you will often also have many questions and concerns. U-center provides help and information to partners and family members who would like to know how best to cope with their loved ones, without forgetting themselves.
Read more