Facilities and amenities
Fully equipped
In our clinic there are many special facilities and there is no lack of all the necessary facilities. In our restaurant the chef prepares a varied menu with fresh local produce. In addition to the serene and relaxed treatment rooms, the gym, the sauna and swimming pool also contribute to an ideal environment for working on yourself. Together with like-minded people who, just like you, are very motivated to really get started with themselves, you can exhange ideas in the lounge or on the lovely terrace. The center is small-sclae and personal, in short it is the right place for the start of your U-turn. Below you will find an overview of the comfort that the treatment center has to offer.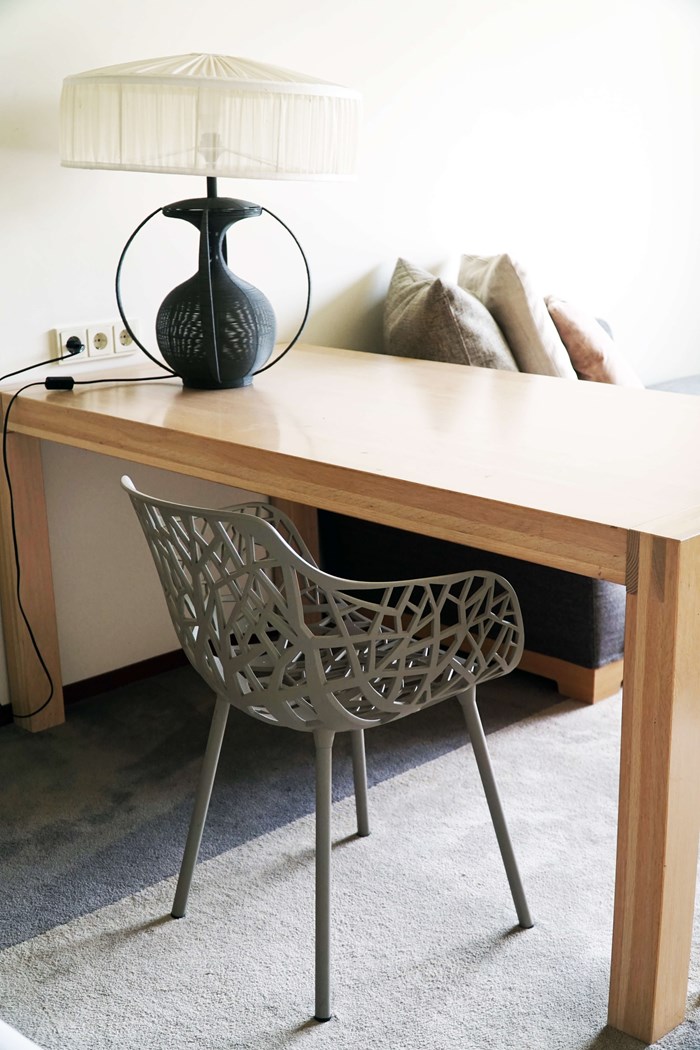 Accommodation
Your own room
A stay at our treatment centre will be a special time for you. It represents a path to a new future. We do our best to make sure that you have a good feeling when you look back on your time at U-center. Staying in your own room where you feel at home certainly helps.
The rooms in our mental health centre near Maastricht are therefore carefully furnished. Peace and privacy are ensured. Rooms differ in design and size. There is continuous attention for innovation, but it's possible that you stay in an outdated room. A number of rooms have airconditioning. All our rooms have their own bathroom, and there is also a living area where consultations with your therapists take place. You can only use your smartphone, tablet or laptop in your room.
The restaurant
fresh and healthy food
The food served in our restaurant is healthy, organic, and above all, delicious. Throughout your stay we serve a different main course every day, together with a starter or dessert. Our chef prepares a varied menu from fresh ingredients that are locally sourced from high quality local suppliers. Nearly everything is delivered for consumption the same day. U-center prides itself on using seasonal, organic produce from the region.
Dietary needs: are you vegetarian or vegan, or do you have certain allergies or food intolerances? We take this into account. Let us know your dietary needs when you register so we can make the right purchases and adapt our dishes to your needs.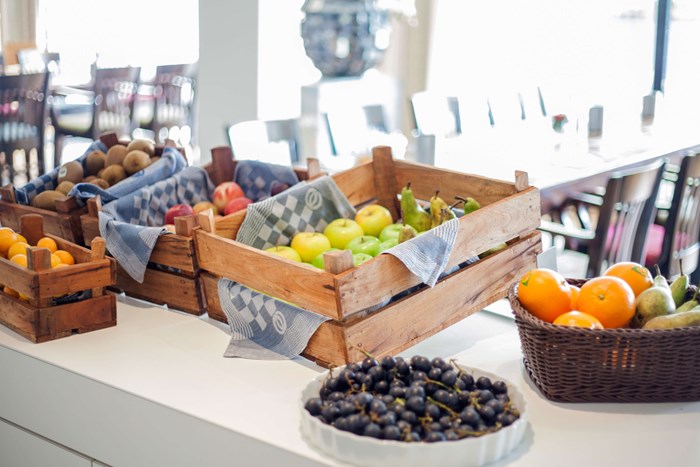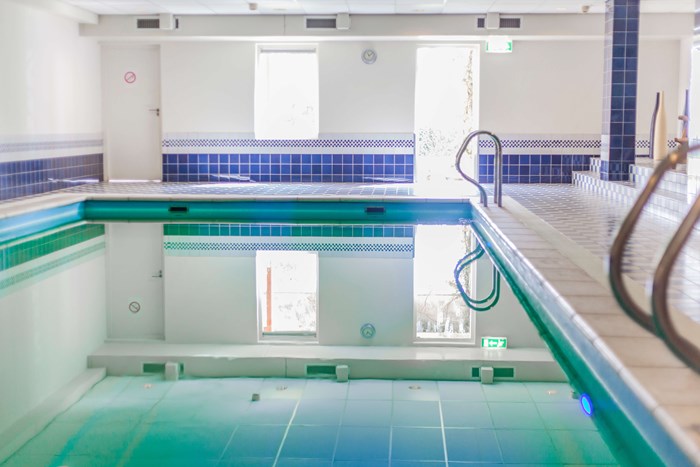 Swimming pool
A relaxed dive
U-center has its own swimming pool. There is a view of the peaceful, rolling countryside of South Limburg from the pool.
We have different times for men and women outside consulting hours. There are also separate changing rooms.
All the water used at U-center is filtered by a SHEN-ION Aqua Vitaliser, so less chlorine is used which is better for the skin.
Sauna and Turkish bath
A real wellness experience
For complete relaxation, there is also a sauna and a Turkish steam bath. These are located next to the swimming pool and also have different opening times for men and women.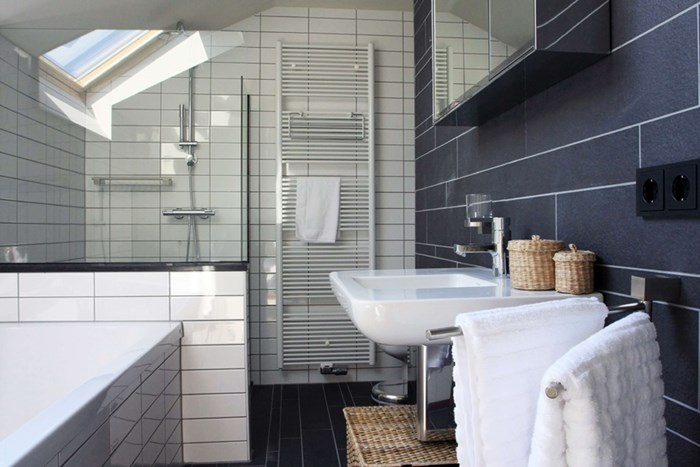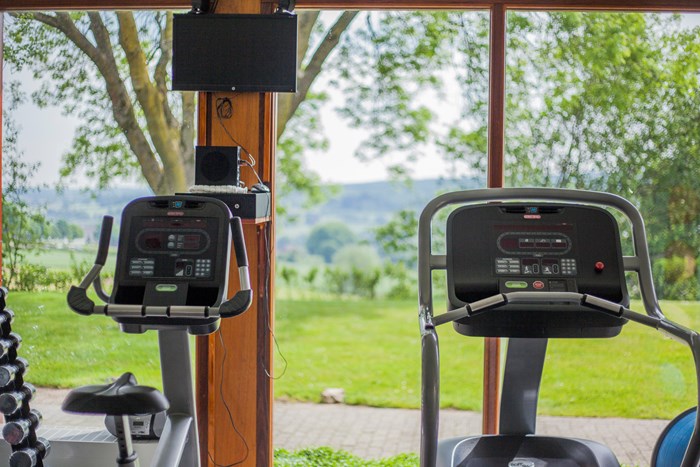 Fitness and physiotherapy
Exercising
Our extensive fitness room has the latest equipment and air conditioning. You can improve your physical condition under the expert supervision of an experienced physiotherapist. Being in good physical condition can also make you feel stronger mentally. U-center therefore pays a lot of attention to finding a good balance between exercise and relaxation. Consciously following a daily routine, healthy eating patterns and physical activity, with moments for relaxation, ensures energy and balance. While exercising you can enjoy the view of the surrounding countryside.
The fitness room has the following equipment: cross trainers - treadmills - bikes - strength training equipment - dumbbells - ergometers - vibration plate - exercise balls
Outdoor sports
The area also provides scope for outdoor activities such as walking and jogging. You can bring your own bike or mountain bike with you to U-center. Before leaving the premises, you are asked to first consult your therapist.  
Lounge
A shared living room feeling
You can enjoy a well-deserved break or relaxation moment in the lounge. This could include chatting with fellow clients, playing the piano or games, or reading a good book or magazine. The pleasant room invites you to stay and meet others. Please note that smartphones, laptops or tablets can only be used in your own room.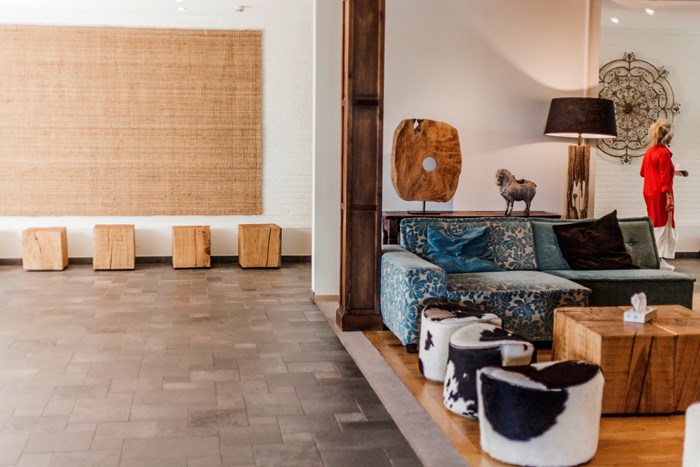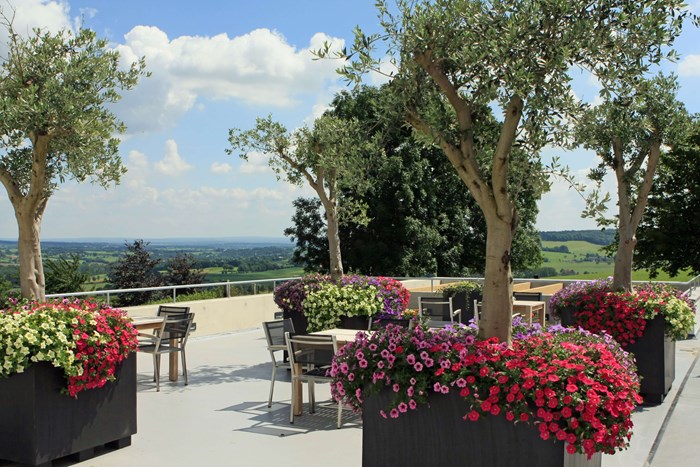 Terrace
Enjoy a beautiful view outside
U-center has an inviting terrace, so take advantage of the peace and and quiet of this unique place and setting. You will never tire of the view, something which makes U-center truly unique. Nature and light are also a part of our healing environment!
Art room
Freedom to create
We encourage you to start expressing your creativity under the guidance of a creative therapist in our art room. Paint a beautiful scene, or model and sculpt. Give your body and mind space to be creative, even if you think you are not talented. Art classes can be followed as part of your daily programme, and you can also complete your artwork in your free time.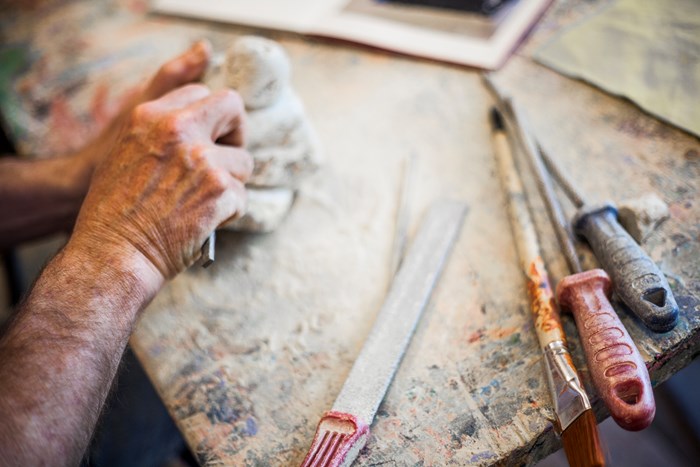 Service center
Always available and hospitable
The ladies of the service center are always there for you.