Help with alcoholism
Treatment alcoholism
Are you looking for help to overcome your alcohol addiction? U-center offers an intensive clinical treatment for alcoholism. Make your U-turn, the point where sustainable change takes place, in a short amount of time.
Quitting alcohol
You may have various reasons for quitting alcohol. Perhaps you want to stop to improve your physical health, repair relationships, or for other psychological and social reasons. The decision is an important first step, but how do you stop drinking alcohol?
I Want to Quit Alcohol on My Own
If you want to quit or reduce your alcohol consumption on your own, there are several things you can do:

Ensure that you don't have alcohol in your house or set a fixed limit for the amount of alcohol you can have in your home, so you can drink less;

Be aware of the moments when you drink alcohol. If, for example, you tend to drink in the evenings, think of an alternative activity for those times (such as calling a friend, taking a walk, exercising, or enjoying a tasty alcohol-free drink);

Share your intentions with people around you so that they can help you drink less or quit altogether;

If you have had too much to drink on one occasion, don't be disappointed in yourself. Reflect on what caused it and make a plan for what you can do differently next time.
Of course, the biggest challenge is not to start drinking alcohol again. That's why we pay a lot of attention to preventing relapse during the entire treatment at U-center.
Getting Help to Quit Alcohol
You may have tried to quit drinking alcohol several times already. If you're seeking help to stop drinking, you can contact your GP. Your GP can provide you with support from a POH-GGZ (practice nurse) to overcome your alcohol addiction. They can also refer you to specialized outpatient or inpatient care. Outpatient treatment can be effective in helping you quit drinking, but may not always be enough. If you want to know how U-center can help you with your addiction, feel free to contact our communication center to discuss the options.
Treatment alcoholism and comorbidity
How does U-center treat your alcohol addiction?
Your treatment at U-center for alcohol addiction consists of a clinical admission followed by an optional online outpatient program or at your previous therapist . Your treatment begins with detoxification, where you will be assisted in stopping alcohol consumption. You will receive guidance and medication if necessary.
The treatment focuses on two elements: ensuring that you stop and remain sober for a longer period of time, while learning self-control procedures. Then, you will work with the U-center treatment team to discover why alcohol plays such a big role in your life. Do you use alcohol as a way to deal with problems or emotions? What is the function of alcohol use in your life? We provide you with skills to solve problems in a different way. You will also learn to apply these skills in your own environment, once you have completed the clinical phase.
U-center always treats alcoholism in combination with underlying problems. In addition to treatment focused on your alcohol addiction, you will also receive various treatments for underlying diagnoses, such as depression or trauma.
Addiction and comorbidity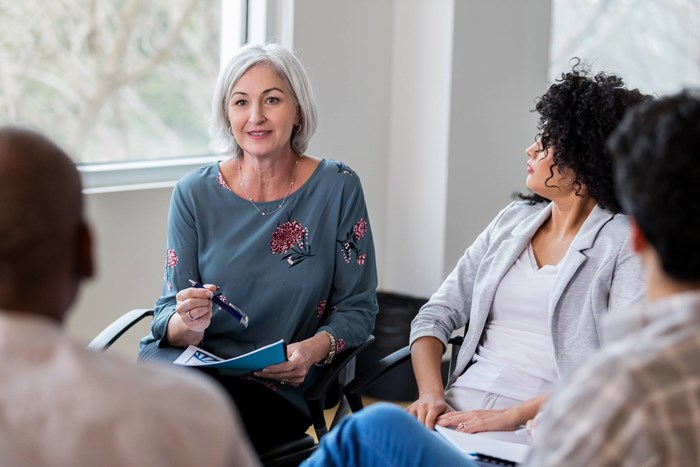 Clinical Treatment for Alcohol Addiction
Sometimes it can be beneficial to be completely away from your own environment during treatment. At U-center, we offer addiction treatment in a safe environment in our clinic in Epen, with an outpatient follow-up treatment.


Alcohol addiction often involves another diagnosis, known as comorbidity. Common dual diagnoses in alcoholics include depression, anxiety or personality disorders. Therefore, during intensive treatment, you not only work on your alcohol addiction, but also other factors that influence your alcohol use.
About our treatment centre
This page has been professionally reviewed on medical accuracy
At U-center, we understand the importance of providing reliable and accurate information to our visitors. That's why we have experts in the field review our website to ensure that all information presented is medically accurate.
Page Reviewed by:

Hans Zander
Addiction Specialist Doctor
Hans Zander is a dedicated addiction specialist at U-center who has reviewed this page to ensure that all information is accurate and reliable.