Refer a patient to U-center
Your patient is in good hands with us
Your patient may already have undergone an extensive search for the right treatment for his or her problems.
A referral to U-center could be a solution, and you would like to know if U-center is a potential option. We would be happy to advise you regarding which patients can benefit from our programme and how you can refer them.
A referral to U-center could be a solution, and you would like to know if U-center is a potential option. We would be happy to advise you regarding which patients can benefit from our programme and how you can refer them.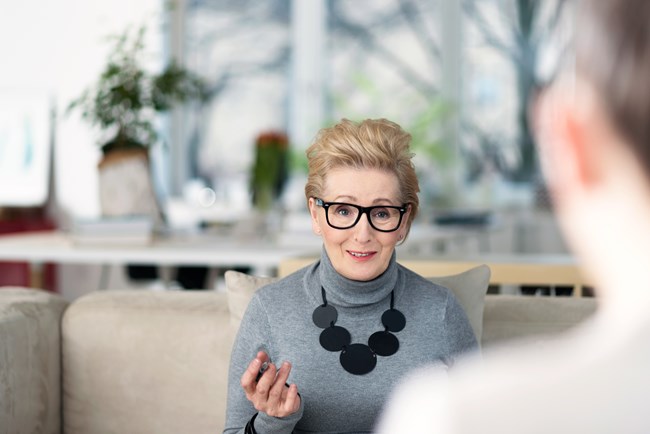 Criteria and checklist
Is U-center suitable for your patient?
Do you suspect that your patient is suffering from serious psychological problems or addiction? Is outpatient treatment no longer sufficiently intensive or effective? The following checklist will help you to determine whether your patient is eligible for clinical treatment. Your patient must have least one or more DMS-5 conditions.
Does your client suffer from or have:

severe depression, anxiety, trauma, somatic symptom disorder, personality disorder, eating disorder and / or addiction;
more than one psychological condition (comorbidity);
additional somatic problems;
social, psychological or physical dysfunction;
long-term or recurring complaints;
previous (outpatient) treatments with insufficient results;
an overloaded support system or unsustainable home situation;
a diagnostic question that can only be investigated in the clinical setting?
Is your client:
stuck in several areas of life;
in danger (suicidality, threatening psychotic decompensation, severe self-mutilation, somatic complications, complex detoxification in case of addiction, serious instability, serious vulnerability, high-risk behaviour, violence, dissociation)?
Does your client:
need a treatment environment that offers structure and protection;
need medication in a clinical environment or reduce medication?
If a combination of the above apply, your patient is probably entitled to be admitted for our inpatient treatment programme. If you are not sure, you can still refer your patient to our diagnostic center for an accurate assessment.
What else is good to know? Our programme is suitable for people who are motivated to work on their recovery. We treat adults from 18 years of age. We pay a lot of attention to resuming work, meaningful daytime activities and reintegration into society. U-center has a contract with almost all health insurers in the Netherlands and with a range of international insurers.
Read more about our conditions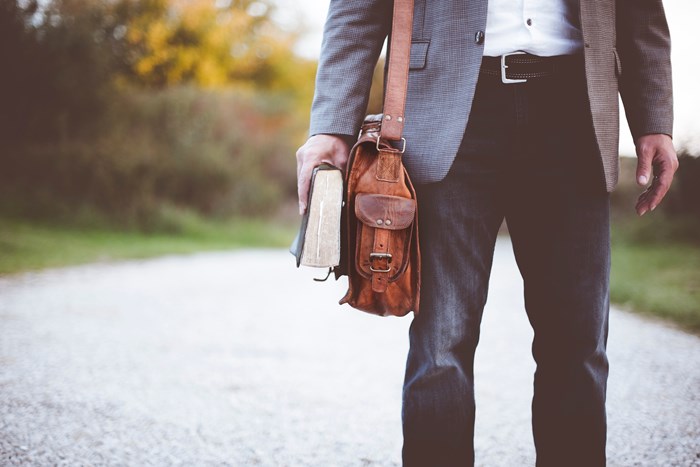 Help your patient get started
Referral procedure to U-center
Our communication center is available on weekdays from 9.00 am till 8.00 pm for referrers and potential clients. You will immediately get a professional to talk to and they will help and advise you and your patient on the next steps to take. They also take care of the intake procedure and possible indication for clinical treatment. 

Step 1
Talk to your client
Talk to your client
Step 1
A referral is a delicate matter. We therefore advise you to discuss motivation and need for an inpatient treatment with your client. In case you both agree that an admission at U-center is desirable, we would suggest to invite your client to call us for a telephone screening.
Step 2
Exploration with your client
Exploration with your client
Step 2
During the first contact by phone, we will inform your patient about the program, the steps to be taken and we will perform a telephone screening to quick scan for possible indications that inpatient care at U-center would not be suitable.
Authorization
Step 3
For international or non-Dutch insurance companies a variety of procedures can be applicable. We therefore advise you to contact us by phone in order to find out which way to follow. For most insurances, an authorization has to be requested by referrers. U-center can provide a medical report after the consultation that can be send to the insurance company.
Step 4
Medical information
Medical information
Step 4
Previous clinical information is of utmost importance and this helps our intake team to investigate if we can invite your client for a consultation. For most both Dutch and international insurance companies, a referral letter is needed. This referral needs to be written by either a medical doctor or a psychiatrist.
Step 5
Diagnostic process
Diagnostic process
Step 5
Our diagnostic process starts directly after receiving all clinical information and the referral. Prior to the consultation, U-center makes use of a Behavioral health outcome management system (ROM) which involves the use of behavioral health outcome data to help guide and inform the treatment of each individual client.
Consultation
Step 6
The actual consultation can take place in either Driebergen (The Netherlands) or Epen (The Netherlands) or via Skype, Facetime or by phone. A consultation consists of a clinical interview in which one of our psychologists will thoroughly discuss all the psychological, physical and social problems your client might have. A consultation will result in a possible indication for admission.
Admission
Step 7
In case of a positive outcome of the consultation, we will offer the first available date in case we already have authorization from the insurance company. In some cases we will need to send a medical rapport together with your referral letter in order to get authorization. This procedure can take some time. We will inform you about the progress of the procedure.