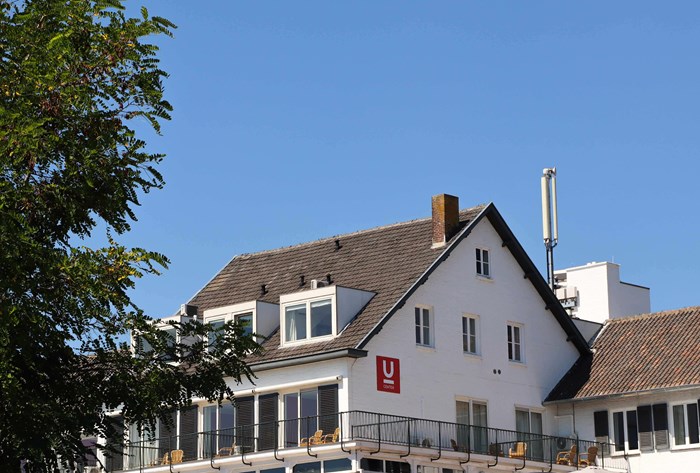 U-center opens a second treatment center
Treatment center for international clients
The former hotel has been converted into a treatment center, with space for guest rooms, consultation rooms, a restaurant, lounge and gym. This new treatment center is for international English-speaking clients.
The current treatment center at Julianastraat 23A will therefore provide more space for treating Dutch-speaking clients. U-center thus contributes to reducing waiting lists and waiting times in clinical mental health care. U-center aims to provide quality care to more people with psychological problems and addictions. In order to realize this, U-center has searched for a second suitable location and has found it in this former hotel.
Comfort & hospitality
The treatment center is fully equipped so that clients can focus on recovery. Following an intensive seven-week programme means that a lot of attention must be paid to hospitality. The environment also plays an invaluable role in this.
Our second treatment center
U-center International
Our treatment center for internationals, with comfortable guest rooms, a lounge, an outside terrace and a beautiful view of Epen.