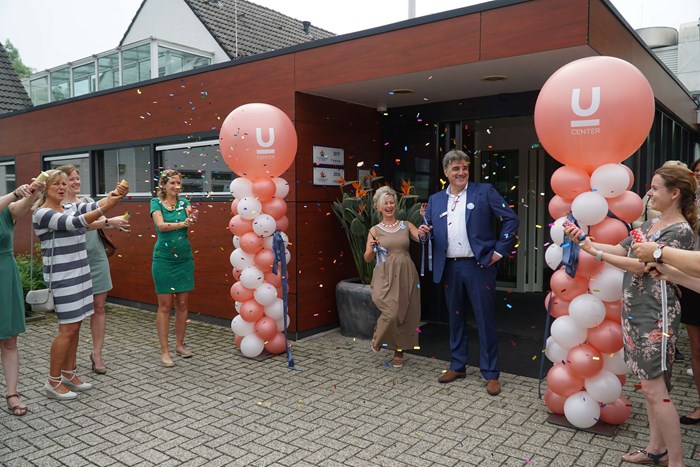 10th anniversary
U-center celebrates 10th anniversary
On 8 June 2018, U-center celebrated its 10th anniversary. Originally established to respond to the need for mental health care for relatives with psychological problems for whom such care was unavailable, U-center is now a leading international mental health centre. Specialized in clinical treatment for people with co-occurring psychological problems, U-center has already treated around 4,000 clients during this time. U-center's treatment has been highly regarded since it was founded ten years ago, due to the excellent treatment provided by our highly qualified therapists. U-center therefore consistently receives high customer satisfaction ratings, and our effective and lasting treatment is highly rated.
The anniversary was celebrated with a combination of activities. Invitees, former clients, family members and relatives were invited to participate in workshops that are also offered as part of our treatment programme. Attendees could, for example, join a stimulating session for self-empowerment called Oxygen for the Soul (Zuurstof voor de ziel) or a session in Acceptance Commitment Therapy. Alternatively, they could explore their creative side, or try out an innovative new therapy called EMDR-VR that uses virtual reality to help process trauma, before going on to sample U-center's cuisine.
A moving moment was the spontaneous event, just after the festive ceremony, in which former clients related their experiences at U-center to other guests, with a focus on the positive impact that treatment at U-center has had on their lives. One of the highlights of the programme was a performance by Dutch comedienne, Marjolein van Kooten, who gave a very visual and entertaining account of her experience with anxiety.