Refer a patient to U-center
Your patient is in good hands with us
Your patient may already have undergone an extensive search for the right treatment for his or her problems.
A referral to U-center could be a solution, and you would like to know if U-center is a potential option. We would be happy to advise you regarding which patients can benefit from our programme and how you can refer them.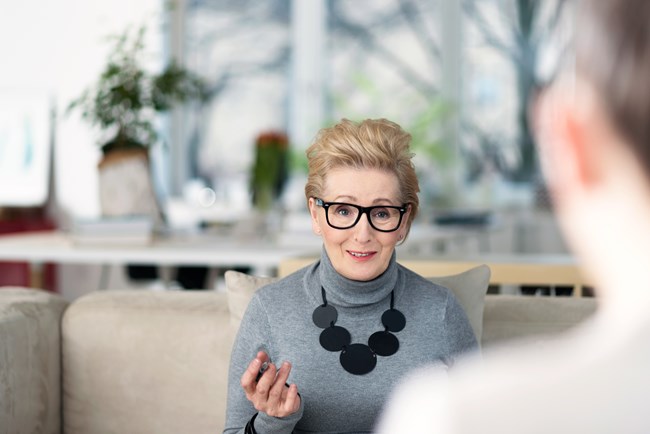 A referral to U-center could be a solution, and you would like to know if U-center is a potential option. We would be happy to advise you regarding which patients can benefit from our programme and how you can refer them.
Criteria and checklist
Is U-center suitable for your patient?
Do you suspect that your patient is suffering from serious psychological problems or addiction? Is outpatient treatment no longer sufficiently intensive or effective? The following checklist will help you to determine whether your patient is eligible for clinical treatment. Your patient must have least one or more DMS-5 conditions.
Does your client suffer from or have:
severe depression, anxiety, trauma, somatic symptom disorder, personality disorder, eating disorder and / or addiction;
more than one psychological condition (comorbidity);
additional somatic problems;
social, psychological or physical dysfunction;
long-term or recurring complaints;
previous (outpatient) treatments with insufficient results;
an overloaded support system or unsustainable home situation;
a diagnostic question that can only be investigated in the clinical setting?
Is your client:
stuck in several areas of life;
in danger (suicidality, threatening psychotic decompensation, severe self-mutilation, somatic complications, complex detoxification in case of addiction, serious instability, serious vulnerability, high-risk behaviour, violence, dissociation)?
Does your client:
need a treatment environment that offers structure and protection;
need medication in a clinical environment or reduce medication?
If a combination of the above apply, your patient is probably entitled to be admitted for our inpatient treatment programme. If you are not sure, you can still refer your patient to our diagnostic center for an accurate assessment.
What else is good to know? Our programme is suitable for people who are motivated to work on their recovery. We treat adults from 18 years of age. We pay a lot of attention to resuming work, meaningful daytime activities and reintegration into society. U-center has a contract with almost all health insurers in the Netherlands and with a range of international insurers.
Read more about our conditions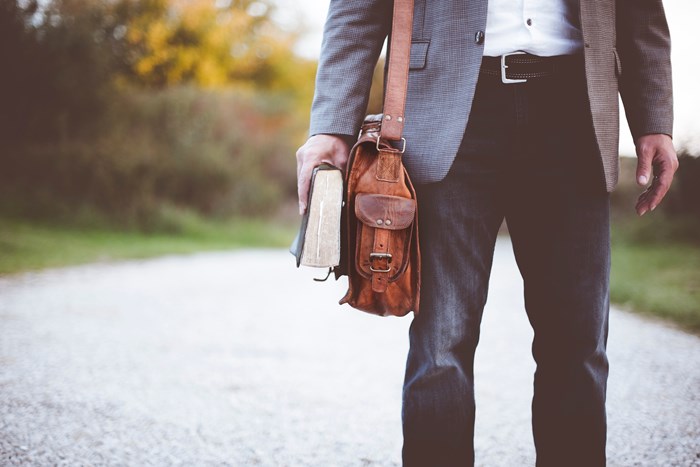 Help your patient get started
Referral procedure to U-center
Our Communication Center in Driebergen is available every weekday from 9am till 8 pm for referrers and potential clients. You will immediately get a professional to talk to and they will help and advise you and your patient on the next stepts to take. They also take care of the intake procedure and possible indication for clinical treatment. 

Stap 1
Bespreek het met je cliënt
Bespreek het met je cliënt
Stap 1
Indien je graag een cliënt wilt doorverwijzen bespreek dat dan eerst samen. De cliënt moet zelf namelijk de eerste stap zetten om zich bij ons aan te melden. Dit kan telefonisch of online via deze website. We zetten dan de intake procedure in gang, waarin veel ruimte is voor vragen en uitleg van het aanmeldproces.
Stap 2
Exploratie met je cliënt
Exploratie met je cliënt
Stap 2
Middels een telefonische screening van ongeveer 20 minuten met de cliënt zelf, brengen we zijn/haar klachten globaal in kaart. We kunnen dan een eerste inschatting maken van de problematiek en de hulpvraag. Indien we aan de hand van de eerste informatie en criteria aan beide kanten besluiten de aanmelding voort te zetten, gaat jouw verwijzing een belangrijke rol spelen.
De verwijsbrief
Stap 3
Om in aanmerking te komen voor behandeling en vergoeding door de zorgverzekering is een officiële verwijsbrief van de huisarts (of medisch specialist/psychiater) nodig. Ben je zelf huisarts? Dan kan de verwijzing veilig en volledig via zorgdomein ingediend worden.
Voor een zelfgemaakte verwijzing is het belangrijk om aan de volgende eisen van de zorgverzekeraars te voldoen. Vermeld daarbij altijd:
Verwijzing naar klinische SGGZ

Specifiek verwijzen naar U-center

(Vermoeden) DSM-5 diagnose(s)

Jouw reden van verwijzing (niet op verzoek van patiënt)

Jouw AGB-code

Jouw handtekening
Je kunt ook gebruik maken van ons Format Verwijzing naar U-center.
[CTA:] Klik hier om deze te downloaden
Rapportages
Stap 4
Om een goed beeld van de problematiek te krijgen ontvangen wij graag zoveel mogelijk informatie over eerder gevolgde behandelingen en uit het huisartsenjournaal. Dit kan een afsluitende rapportage zijn of een tussentijdse evaluatie. We lezen daarin graag terug met welke klachten en hulpvraag de cliënt zich meldde, welke interventies er zijn toegepast en wat dat daar het effect van was. Indien er al sprake is van een (vermoedelijke) diagnose deze ook graag benoemen. Indien jij zelf behandelaar bent (geweest) kun je zelf deze rapportage op sturen. Anders dient de cliënt eerdere brieven zelf op te vragen bij zijn/haar behandelaar, maar dat kost vaak veel tijd. Indien er uit deze informatie geen duidelijke contra-indicaties aan het licht komen, volgt er een persoonlijk adviesgesprek in Driebergen.
Adviesgesprek
Stap 5
Voorafgaand aan het adviesgesprek vult de cliënt de ROM voormeting (diverse vragenlijsten) in. Tijdens het adviesgesprek vormt U-center zich op basis van het klinisch interview samen met alle verzamelde informatie een totaalbeeld van de klachten van de cliënt, eventueel ondersteund door een hetero-anamnese tijdens het adviesgesprek. Het gesprek wordt altijd gevoerd met een psycholoog en regiebehandelaar. Indien nodig wordt de situatie verder intern binnen het triage-team of met jou als zorgprofessional besproken. Bij een positieve indicatie volgt een voorlopige  diagnose en adviezen voor het behandelplan in de kliniek.
Opname
Stap 6
Indien de cliënt een positieve indicatiestelling voor opname bij U-center krijgt en zelf ook voor opname kiest, wordt de opnamedatum meteen ingepland. Deze kan meestal binnen 2-4 weken na het adviesgesprek starten, te allen tijde ruim binnen De Treeknorm (6 weken). Uiteraard wordt alle verworven informatie duidelijk en veilig overgedragen naar onze behandelaren in de kliniek. Bij start van de klinische fase vindt uitgebreidere en verdiepende diagnostiek plaats als basis voor het behandelplan.

Stap 7
Tussentijds contact met jou als verwijzer
Tussentijds contact met jou als verwijzer
Stap 7
Graag houden we je op de hoogte van de voortgang van het behandeltraject. Zo zullen we je, indien gewenst, doorgeven wat de uitkomst van het adviesgesprek is en wanneer de opnamedatum is. Na het behandeltraject stuurt de regiebehandelaar een afsluitende brief met informatie over de behandeling. Mochten er voor de verwijzing of gedurende het proces nog vragen zijn, staan we je graag te allen tijde te woord.