Help with co-occuring mental health issues
Comorbidity
Mental health issues often don't occur alone. If you have two or more mental health conditions at the same time, we refer to it as comorbidity. What is comorbidity exactly and how do we treat it?

Communication center
Speak with a professional
How can we help you?
Please feel free to contact us. We are happy to help you!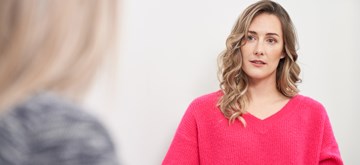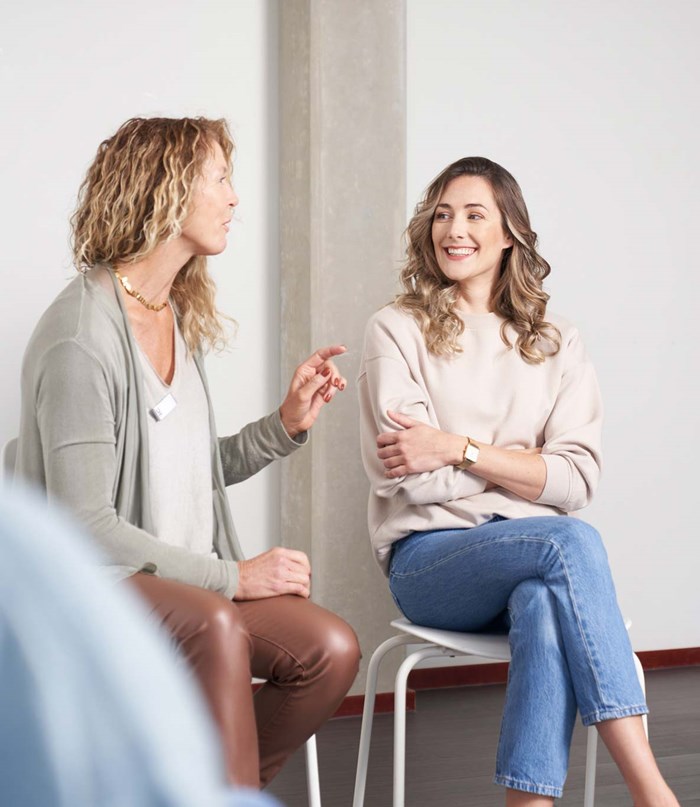 Definition & causes
What is comorbidity
Comorbidity literally means "the simultaneous occurrence of diseases." In this case, mental health conditions. For example, depression, anxiety, and one or more addictions. Depression, for instance, often goes hand in hand with anxiety. And those with an addiction often also have a mood disorder. This requires a special approach. U-center is an expert in treating double diagnoses or multiple problems.

Causes of comorbidity
Why do some combinations of mental health conditions occur frequently? For example, compare it to a car breakdown. If a car's headlights are less bright and the windshield wipers, the culprit may be then a broken generator. And that can be caused by a damaged V-belt. It works the same way with psychological comorbidity. Comorbid disorders either have the same cause or one problem causes the other. Unlike with a car, many mental health problems also affect each other reciprocally.


How U-center treats comorbidity
Experts in comorbidity We treat everything at once
Short & intensive treatment Make a U-turn in your life
Recover in a healing environment Stay in a comfortable clinic
Examples of multiple diagnoses
Comorbidity examples
Some mental health problems more commonly occur in combinations than others. Examples of common mental comorbidities are:
People dealing with depression often also have an anxiety disorder and vice versa. Both disorders often come from a negative self-image and damaged trust in others.
Addictions rarely occur alone. Of people with severe mental disorders, 41% also have an addiction or have dealt with addiction in the past. Among people without other severe mental disorders, this number is 19%. Schizophrenia, bipolar disorder (extreme mood swings), ADHD, and depression are also often combined with addictions. For example, biological factors can cause smaller amounts of alcohol or drugs to have greater consequences than for others. This leads to a faster dependence on the substance.
Comorbid PTSD is quite common. When you've experienced one or more very traumatic situations this can lead to mood disorders, anxiety disorders, and addictions. It can also develop into personality disorders, psychoses, and dissociative disorders. This is often because a trauma disrupts your ability to 'manage yourself' and causes a negative self-image. As a result, people with PTSD have an 80% greater chance of having one or more other mental disorders at the same time.
Autism often occurs combined with ADHD, depression, or an anxiety disorder. This is because autism and ADHD are partly caused by the same brain functions. This can cause you, for example, to be unable to assess certain situations well, making you feel anxious more quickly. And that can lead to depression overtime.
ADHD has a high comorbidity rate. Someone with comorbid ADHD, for example, may have depression, addiction, anxiety disorder, and/or bipolar disorder (extreme mood swings) at the same time. How does this happen? If you are easily distracted and impulsive, chances are your surroundings often respond negatively to this behaviour. This can cause you to think negatively about yourself and may turn into a depression in the long run. Alcohol or drugs can reduce restlessness or negative feelings in the short term. And the physical cause of ADHD and bipolar disorder is partially the same, which increase chances of suffering from this mental disorder when you have ADHD.
Age can also play a role in a comorbid disorder. More than half of people over 55 years old with a long-term mental illness have mental comorbidities. For those over 50 with an anxiety disorder or depression, more than half deal with two or more mental health issues.
This may be due to increasing physical discomfort or a decreasing social network.
Dealing with comorbidity?
How to recognize comorbidity
Recognizing comorbidity is not always easy. Either for yourself and not for healthcare providers. Our brains are much more complicated than, for example, the operating system of a car. For example, if you have been struggling with depression and anxiety for a long time, there may be a trauma or addiction behind it. That is why thorough research is always necessary if you are struggling on multiple fronts in your life.

How does U-center investigate comorbidity?
At U-center, we carefully investigate whether there is comorbidity. We also immediately check if our treatment approach matches your healthcare needs.
We discuss the best solution with you on the phone.
We examine the referral from your GP or psychiatrist.
We study your medical records from previous healthcare providers.
We ask you to fill out extensive questionnaires.
If we think U-center is right for you, we invite you for an intake interview online or in the clinic. If U-center is not (currently) the best option for you, we will help you to find a treatment that fits better.
If we still think U-center is right for you, we will start your treatment as soon as possible in our treatment centre.
Check out our admission procedure
Approch & treatment
Why does comorbidity require a special approach?
Suppose you have an alcohol addiction and depression and treat them separately. If the cause of these two is trauma, there is a good chance you will relapse. Without treating the trauma, you are unlikely to solve these problems. Furthermore, with multiple mental disorders, it is often unclear which disorder is causing your symptoms or how the disorders affect each other. That is why comorbidity requires an all-in-one approach.
Preventing relapse
In mental healthcare, many treatments are focused on specific disorders or treatment methods. For example, addiction clinics often do not treat depression and institutions for other mental health do not treat addiction. This makes it harder for people with multiple problems to find efficient therapy. Have you already visited different healthcare providers and tried different therapies? But are you not making sufficient progress? Then U-center is there for you.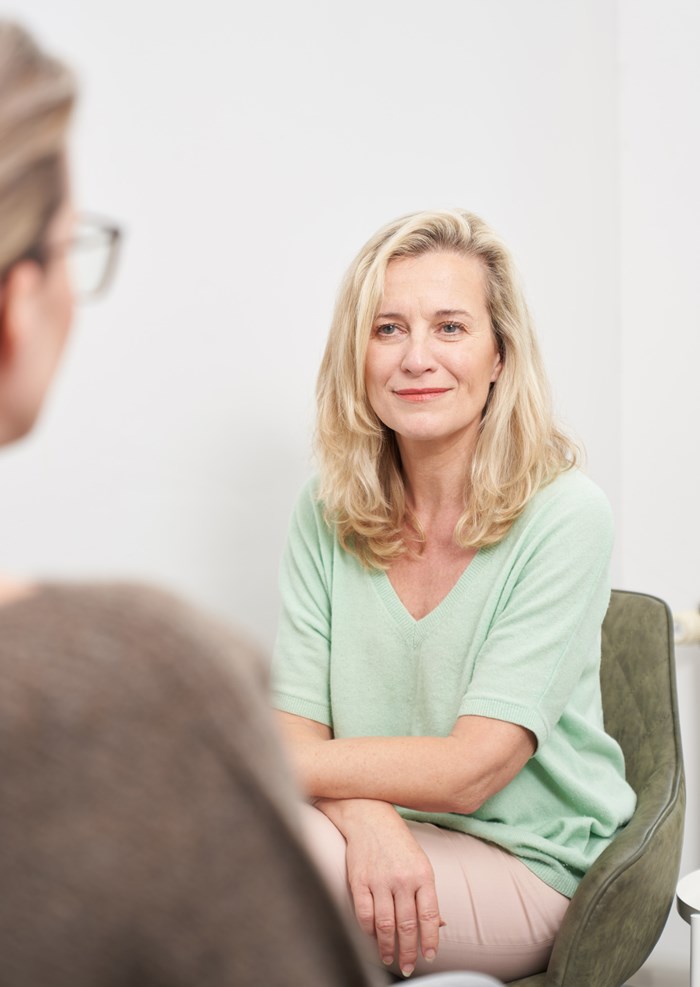 Quote
At one point, I couldn't even get up on time and shower. My biggest challenge was leaving the house: meeting friends, studying... I thought my depression made me socially anxious, but it turned out to be the other way around.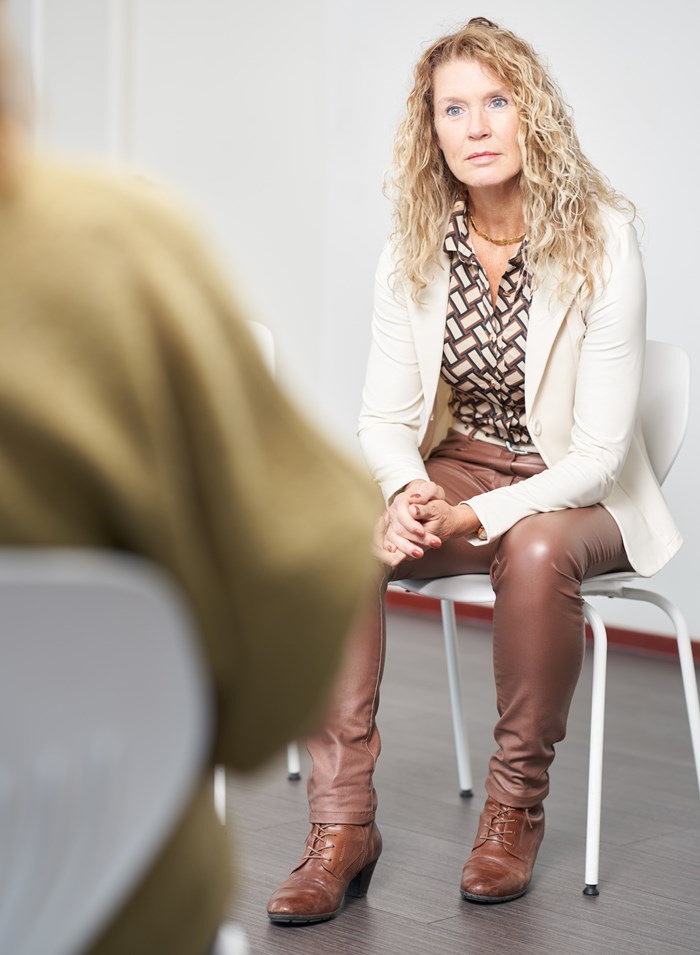 U-center's approach & treatment
At U-center, we treat all mental health problems simultaneously, using various treatment forms that are tailored to your individual situation. We also consider your lifestyle, work, relationships, and family, as they can influence your mental health and vice versa. Our treatment is based on a holistic approach, where we look at the bigger picture. Our treatments are intensive and short, and we place a strong emphasis on aftercare to reduce the risk of relapse due to comorbidity.
Inpatient care & aftercare
You will stay in our treatment centre for seven weeks, where you will receive clinical treatment. During this time, we will take the first important steps towards your U-turn, a 180-degree change that will lead you to a new, sustainable path. We also pay attention to underlying negative emotional and behavioural patterns. After your clinical treatment, you will receive follow-up treatment for seven weeks through e-health or with your previous mental health professional in your own environment. Our goal is for you to regain your role in society as soon as possible.
Read more about our approach
Looking for help for your comorbidity?
Looking for a treatment center for comorbidity treatment? Sign up at U-center and work on yourself with a team of therapists in a short-term treatment. Want to know more? Contact us without obligation. We would be happy to help!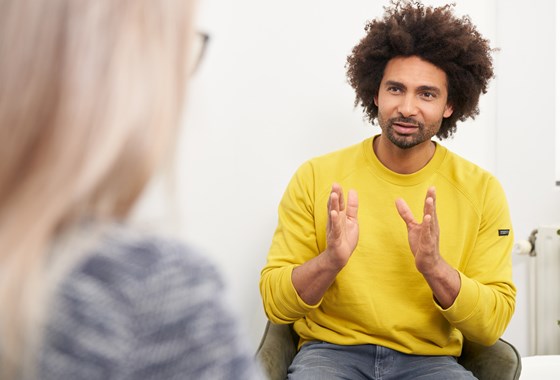 FAQ
Frequently asked questions about comorbidity treatment at U-center
Before you start an application, you naturally want to know more about U-center's approach, our treatment method for depression and other practical information. Has your question not yet been answered? Please contact our communication centre.
At U-center we treat many psychological disorders. In particular, we specialize in the treatment of co-occurring disorders (comorbidity). However, our programme is not always suited to everyone's needs. Read more about our criteria for treatment on our terms & conditions page.
Being there for someone who suffers from various psychological problems is sometimes enough. Often the person feels isolated with their thoughts, so talking about it can already help. If your partner, child or friend is dealing with psychological comorbidity, consider seeking professional help together.
At U-center you can quickly go for a treatment. Within 1 day we can process your registration and take the first telephone intake. Your spot is usually available within 4 weeks.
In most cases this is the case. However, the exact coverage varies depending on which country you are living in and the terms of your health insurance. For more information please consult our cost and insurance page.
Our international treatment centre is equipped with all the necessary facilities and also provides some extras. For more information please consult our clinic facilities page.
This page has been professionally reviewed for medical truth.
U-center lets specialists check information on the website for medical truth. This way we can provide reliable information.
Pagina checked by:

Rufa Diederen
Psychologist & schematherapist
Rufa Diederen is psychologist and schematherapist at the U-center treatment center since 2012.