Working at U-center: Become U!
Vacancy head of treatment
Are you a psychotherapist, clinical psychologist, psychologist or nursing specialist and would you love to work in a multidisciplinary team and contribute to our leading care? Join the U-center team!
We are looking for a head of treatment with treatment experience in treating comorbidity and mood and anxiety disorders.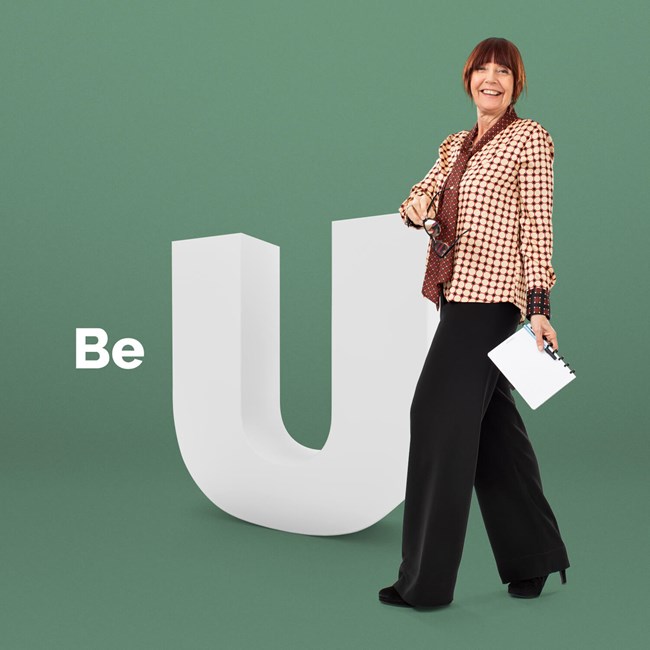 Working as a head of treatment at U-center
Working as a head of treatment gives you energy and a satisfied feeling

While you watch the sun rise over the beautiful countryside, a new day dawns at our treatment center in Epen. Upon entering you treat yourself to a nice cup of coffee in the lounge, chat with a sociotherapist and continue towards the team room.
You visit your first client for an in-depth therapy session. During the multidisciplinary consultation, you involve different visions from, among others, psychotherapists, drama therapists and physiotherapists to assess the progress and the treatment vision for the 6 clients that are in your care. Together with a sociotherapist you then offer an intensive MBT group where the necessary valuable and emotional themes are exchanged.
This can just be part of your working week at U-center. What else can you expect?
Working at U-center
About the position of head of treatment
You work closely together in a busy and dynamic multidisciplinary team with various experts. Together you create the most effective treatment vision.
In addition to your role as a coordinating practitioner - you spend a significant percentage of treatment time in which you help clients to regain their strength in a short time and in an intensive therapeutic setting, our so-called U-turn.
Twice a week you have multidisciplinary consultations and you also have regular intervisions.
Due to a relatively small-scale and flat organisation, you can really make a difference as a coordinating practitioner and you are invited to think along with regard to policy.
You can count on competitive employment conditions in accordance with the CAO GGZ, travel allowance and an excellent pension scheme through PFZW.
To encourage a healthy life and physical exercise, we offer the opportunity to exercise at a sports club under attractive conditions and to use a lease bicycle.
You will receive a personal training budget of 1500 euros per year to support your development needs.
We offer you a training course in clinical leadership, supervision and work guidance.
You provide individual and group treatments; (cognitive) behavioural, interpersonal, client-oriented and systemic therapy; exchanging client-related information and determining or adjusting the treatment in the role of coordinating practitioner.
You are working with our international target group, including military personnel and expats.
Your working hours are determined in consultation.
About you
You are in possession of a BIG registration and have experience as a psychotherapist, clinical psychologist, mental health psychologist or nursing specialist.
You have relevant experience in the treatment of common psychological syndromes and comorbidity, preferably in a residential setting with a multidisciplinary approach.
You recognize yourself in the core values ​​of U-center, namely: attentive, daring, self-aware, driven and high-quality. We also expect you to continue to develop.
About working at U-center
U-center is a challenging, flexible and beautifully situated employer for ambitious practitioners and service-oriented professionals who want to deliver excellent work in psychotherapeutic care in a contemporary and growth-oriented environment. The environment also contributes significantly to happiness at work and to treatment results.
Thanks to our unique, multidisciplinary approach, U-center can optimally guide its clients in the first steps towards a successful reintegration into society. This treatment process usually lasts seven weeks, sometimes followed by an outpatient program of seven weeks.
Thanks to a close and caring team spirit among colleagues, U-center employees feel safe, strengthened and motivated.
U-center has two clinics in Epen in South Limburg, which are within walking distance of each other. A treatment center for Dutch-speaking clients and one for international clients where the official language is English.