What does the job involve?
Your working day usually starts with reviewing reports from your clients and a meeting with colleagues. Then you start appointments with clients in the form of individual treatments, intakes for new clients or group therapy. As a psychologist at U-center you have intensive contact with both your colleagues and clients. In the treatment center you work together with many different professions: healthcare staff, hotel staff, kitchen staff and colleagues who are responsible for a warm welcome for the client.

As a psychologist you make an active contribution to the treatment process of our clients. As a mentor you are responsible for determining the treatment line and adjusting it. You also carry out part of the treatment, taking care of the corresponding reporting and you actively work together with your multidisciplinary teammates.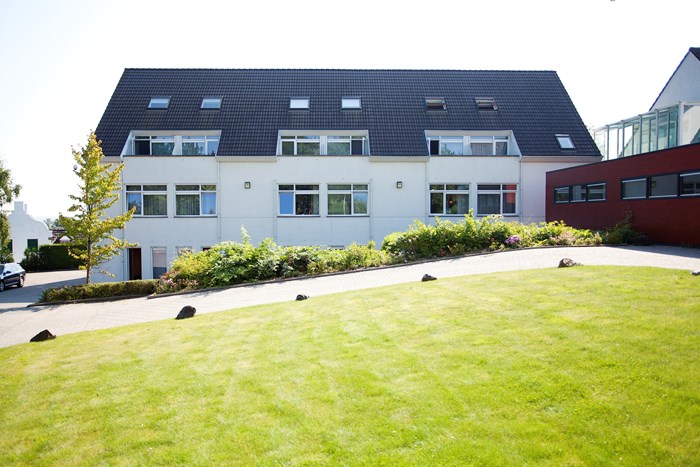 Where will you be working?
U-center is a unique psychotherapeutic center that offers inpatient and outpatient treatments for Dutch and international clients with multiple psychological disorders and addictions. The clinic is located in the Maastricht region, near the border of Belgium and Germany and has expanded this year with a second clinic for international clients. During our treatment process, we work together to realize the "U-turn": the point in our clients' lives where a change really takes place. The trajectory consists of a seven-week admission and a possible ambulatory follow-up trajectory. The treatment is aimed at returning the client to a role in society as quickly as possible, both in her or his private life and at work. We offer the tools necessary to work from your own strength towards balance and control.
Who are we looking for?
We are looking for a colleague who has sufficient expertise and a number of years of experience in the field of mental health care, in order to contribute to the development of a substantively good quality treatment policy. You also recognize yourself in the core values ​​of U-center, namely: attentive, daring, self-awareness, drive and high-standard. You also have:
a master's degree in Psychologist (specializing in clinical);
good social skills, strong empathy and a team player mentality;
experience with psychiatric disorders and comorbidities and preferably treatment of complex trauma;
working from a holistic approach;
obtained EMDR and cognitive behavioral therapy certification;
affinity and minimal experience with methodologies MBT and Acceptance Commitment Therapy.
What do we offer?
You will work at U-center in Epen, a psychotherapeutic treatment center with an open and inspiring corporate culture where everyone is willing to help each other. We consider your personal and professional development important. You will therefore be given opportunities to follow courses and training.
a competitive salary based on the GGZ collective labor agreement (fwg 60);
good fringe benefits, including travel allowance and an excellent pension scheme through PFZW;
part-time and full-time opportunities, 24-36 hours per week;
a unique workplace in the beautiful South of Limburg;
personal perspective and good professional development opportunities
twice a year an inspiring employee day on the basis of a relevant theme;
a restaurant where you can enjoy a delicious lunch and free fresh fruit;
free use of the swimming pool and the recently renovated gym at certain times.
Any questions?
Contact us
We would like to get in touch with you about this vacancy. Please contact Claudia Nijssen, HR employee via tel. 043-4559109 to schedule an introductory meeting. Or send your application via hrm@u-center.nl. Please state with your application at least one reference who we can contact.